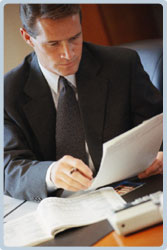 Our Affiliate program is designed for CPA's, Business Consultants, Realtors, Financial Planners and other Business Professionals who diligently assist their clients in successfully running their businesses. The Affiliate Program is designed to help you assist your clients when leasing is the answer to their equipment needs. Your clients will enjoy the financial benefits of leasing and receive the equipment they need - without the liabilities that come with ownership.

As a financial professional, you have probably suggested leasing to your clients from time to time. Now, through our Affiliate Program, you can offer clients the benefits of a company with years of experience, flexible leasing options and solution - oriented personal service. Your clients will appreciate our competitive prices and fast turnaround time.

You can enjoy a reward when you suggest leasing to your clients Our Affiliate Program offers you an excellent opportunity to enhance your service portfolio, build loyalty of your clientele, and increase your profits. Perhaps you're already thinking of clients who could benefit from our services.

Simply, join our Affiliate Program and receive a referral fee for every loan submission that results in a closed lease. Contact us to be enrolled in our Affiliate Program.